Health
More and more newcomers are likely to develop serious diseases due to unhealthy Canadian foods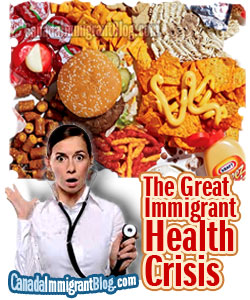 Immigration doesn't simply mean human displacement from one part of the world to another. On a personal level, it also means a complete system shock to one's physical and emotional health — hence requiring a lot of acclimatization, so to speak.
And if other issues aren't already enough to worry a newcomer, there's growing evidence that something much overlooked is equally reaching an alarming level than your regular, run-of-the-mill 'settlement' or 'employment' factors, something that is more damaging and costly in the long run: Health.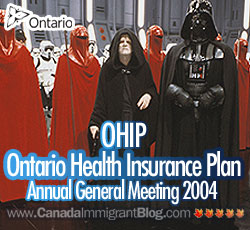 In the largest and richest Canadian province of Ontario, your eyes and mouth do not qualify as part of your body, or health – if you are over 20 and under 65 years of age.
Which is fine because everyone knows that people between the ages of 20 and 65 are the least important in any society, so why should Ontarians be any different?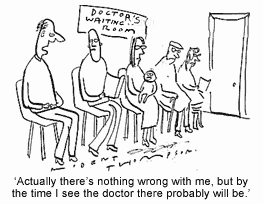 If you ever require a referral to a specialist, you first need to have a family doctor who could refer you to one. Fair enough.
However, I had no idea that getting yourself a family physician in Toronto, Ontario would be a task next to impossible – no, I think I'm being impolite here. Let me rephrase: it is impossible for someone new to get a family doctor here.